If you're preparing for your first visit with a vein specialist, here's what to expect during your initial appointment.
What Should I Expect at My First Vein Appointment?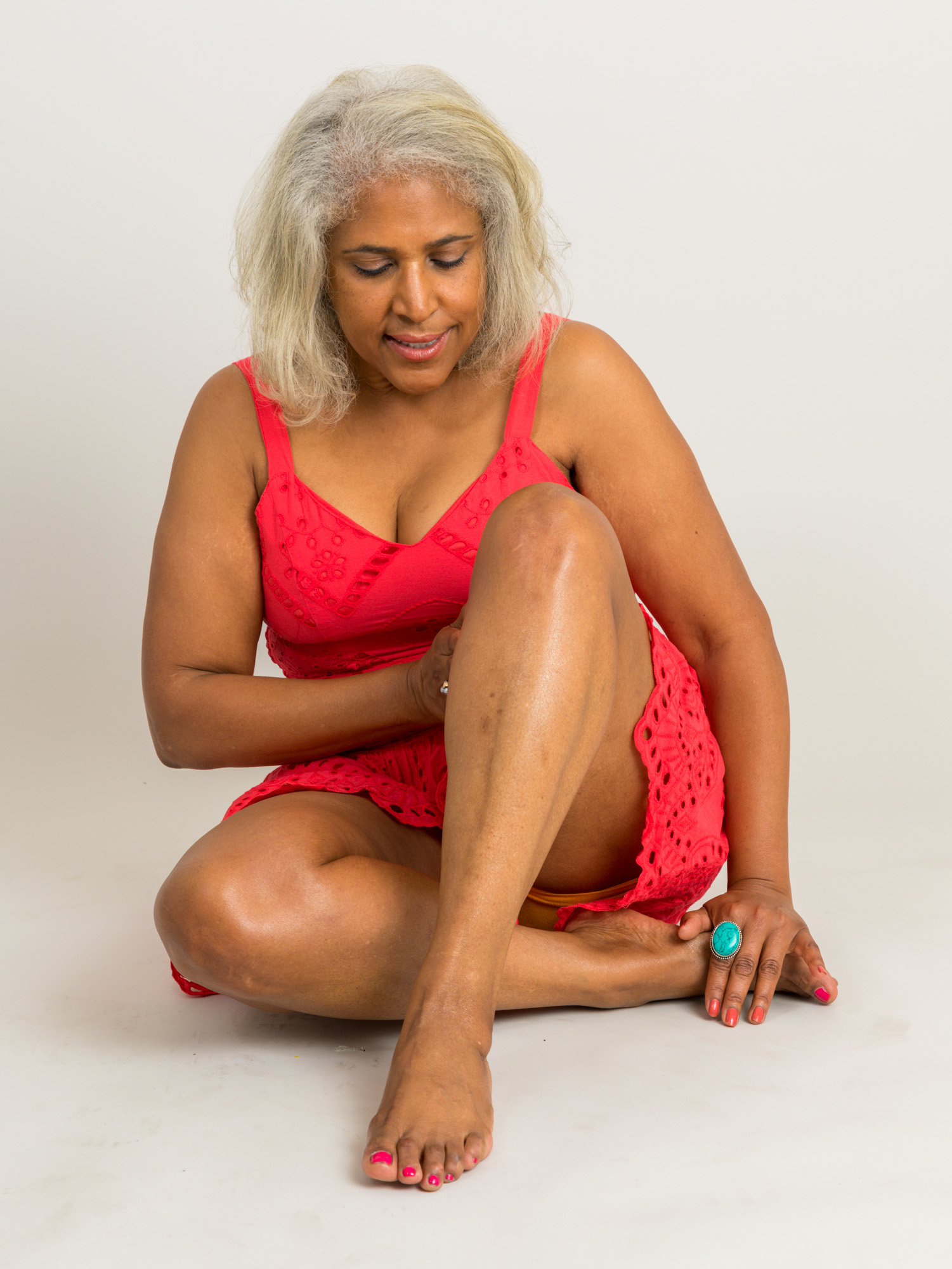 Going to see a vein specialist can be intimidating, but it doesn't have to be scary! No matter where you're having your first appointment, this short guide will help.
Welcome to Metro Vein Centers, where we treat spider veins and varicose veins at our 40 accredited vein clinics across Michigan, New Jersey, Connecticut, Texas and New York. Because we've treated so many patients over the years, we've found that this brief overview can be helpful for those who are unsure of what to expect.
Who will see you at your appointment? What is a vein specialist? And is there only one option for treating your veins, or lots of treatments to choose from? Here are your answers.
What to Expect at Your Appointment with a Vein Specialist
First, you're probably wondering: Why do you need to see a vein specialist, anyway?
As we age, damaged, swollen veins in your legs become more common. Vein disease and varicose veins occur when the veins are not able to efficiently bring blood from the extremities back to the heart. This leads to pain and burning in your legs, ulcers in your lower extremities, potential blood clots, or even worse.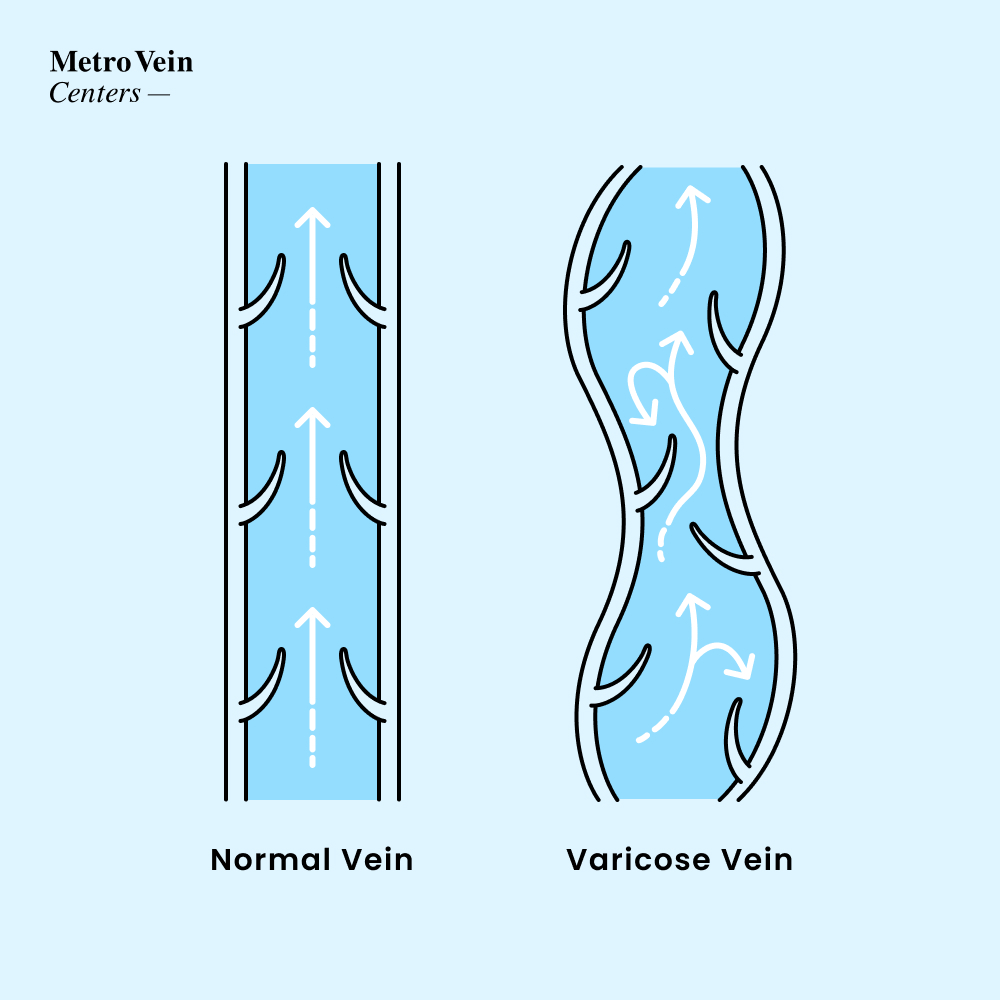 Fortunately, you don't have to continue to live with pain in your legs or health risks. By visiting a vein specialist, you can get a clear diagnosis of your condition, and can explore possible treatment options with your doctor.
About Vein Specialists
Vein specialists—often referred to as vein doctors, vascular surgeons, vein surgeons, or vascular doctors—are physicians who are trained to treat conditions causing varicose veins and spider veins. Vein specialists/vein doctors can have a variety of backgrounds, including general or vascular surgeons, interventional radiologists, or internists with specialized training to treat vein disorders. No matter the background, these vein doctors undergo extensive training and certifications in treating venous conditions.
Our vein specialists at Metro Vein Centers have years and decades of experience, and are trained to:
recognize the signs of vein disease, the underlying condition that causes varicose veins
diagnose patients and their vein problems accurately
recommend the best course of treatment for each unique vein case and each patient
use the latest, minimally invasive technologies to treat problem veins with little downtime or discomfort
Your Metro Vein Centers vein specialist can perform any and all vein treatments right in our offices throughout Michigan, New York, and New Jersey.
How do I Choose a Vein Doctor?
When choosing whom to see for your vein treatment, make sure to do your research. Only go to board-certified doctors who specialize in treating varicose veins and spider veins. While some "med spas" sometimes offer vein treatments, they are often not trained to the level of a true certified vein specialist. Even if some doctors offer vein treatments, make sure to do your research to confirm that they specialize in these treatments and have the appropriate board certifications and accredited clinics.
At Metro Vein Centers, all of our vein specialists are board-certified, and have undergone extensive training to ensure you get the best treatment for your specific case. Look, going to the vein doctor is not exactly fun, but we make it the best, most calming, most worth it experience possible. Our thousands of 5-star reviews let us know that we're doing it all right.
The First Appointment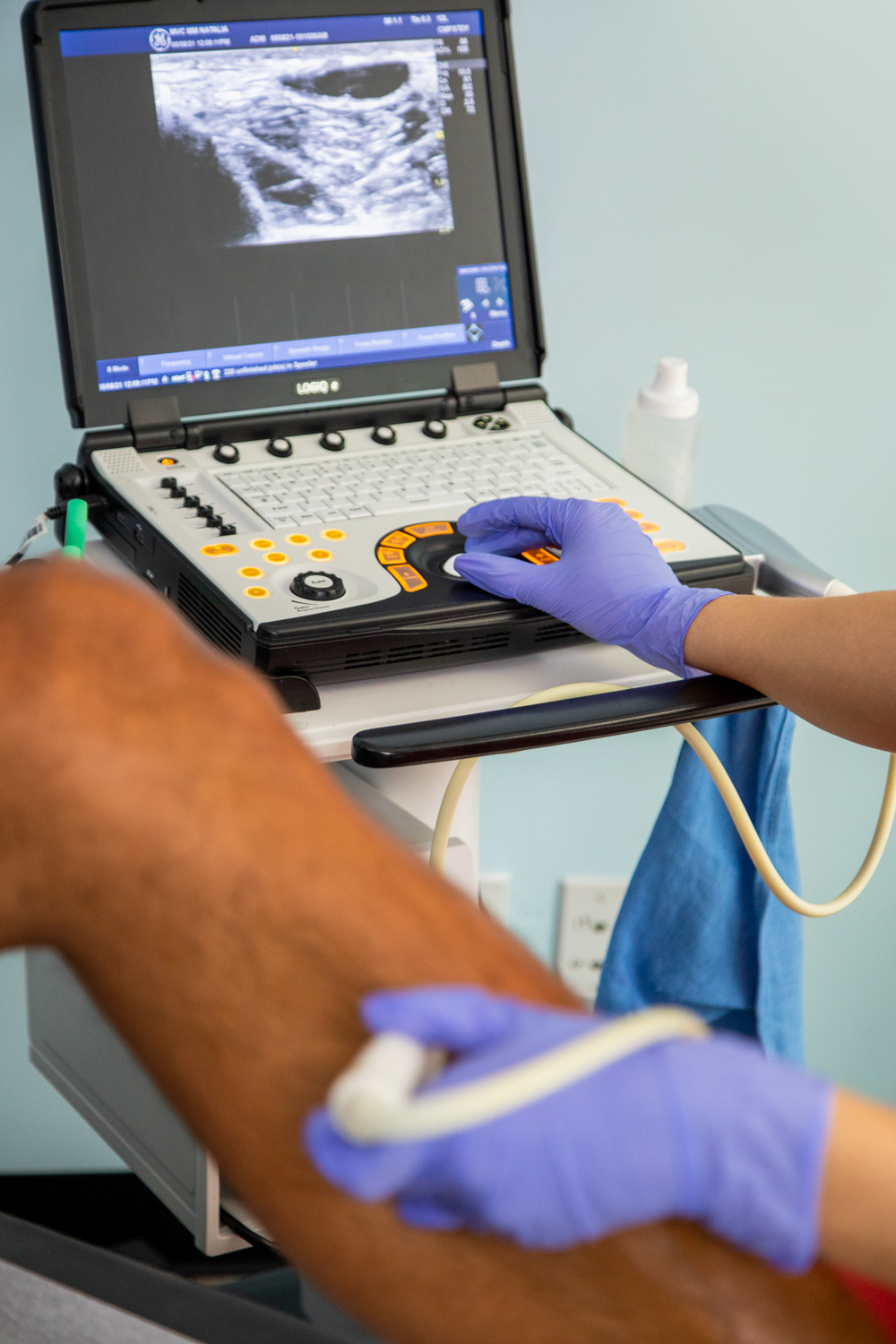 During your first appointment with a vein specialist, you'll spend some time talking about your medical history and current symptoms. Vein disease symptoms may not be only cosmetic, so be sure to tell your vein specialist about any leg swelling, pain, heaviness, tingling or fatigue you've experienced. During the physical examination, your medical professional will examine your legs and problem veins, so be sure to wear loose fitting clothing—or we'll give you a pair of comfy shorts to use in-office during your leg exam. If necessary, your specialist may recommend an ultrasound scan to gain a better understanding of the condition of your veins under the surface.
After reviewing all of this information, your vein doctor will recommend the treatment that he or she believes is best. If and when you choose to move forward with treatment, Metro Vein Centers can submit your information for insurance approval, and you can schedule your treatment session!
Types of Treatment for Vein Conditions
Depending on your specific condition, your doctor may recommend one or more of the following treatments. Why more than just one treatment? Occasionally, combining two different types of procedures can target issues we can see with the naked eye, as well as the hidden circulation issues only imaging technology can see. Each patient and situation is unique, so it is best to discuss your options during your evaluation.
Spider Vein & Varicose Vein Treatment Options at Metro Vein Centers
All our treatments are FDA-approved, minimally invasive, take less than 30 minutes, and require little downtime afterwards.
Endovenous Laser Ablation
There are two types of ablation treatments: This one, Endovenous Laser Ablation, and Radiofrequency Ablation (below).
Endovenous laser ablation—otherwise known as EVLA—is a quick and relatively painless procedure for treating larger, problematic varicose veins. In most cases, the entire treatment takes under 30 minutes, and you can walk out immediately after the treatment. Although some patients may experience some discomfort during and immediately after the treatment itself, for the most part, there are minimal levels of discomfort, and the treatment requires local anesthetic only.
Endovenous laser ablation treatment predominantly treats varicose veins, as well as their underlying cause. EVLA is generally used to treat larger veins on the leg. During the procedure, our vein specialists use an ultrasound device to check your veins. This allows the specialist performing the procedure to see the veins more clearly. The doctor performing the treatment will make a minute incision in the leg and insert a catheter into the vein. A tiny optic fiber is placed into the catheter, and this heats the vein until it shrinks and closes. It may sound complicated, but under local anesthetic, you won't really feel a thing.
Radiofrequency Ablation
Radiofrequency ablation, known as RFA, is another minimally invasive treatment option for varicose veins and spider veins. Like endovenous laser ablation, it is also used to treat larger veins on the leg. RFA treatment only requires a local anesthetic, and can be completed in less than an hour. Some short-term numbness or sensitivity are possible side effects of Radiofrequency Ablation, but other than that, the recovery involves simply wearing compression stockings for 24 hours.
In radiofrequency vein treatment, which is also performed under the guidance of an ultrasound device, a catheter is inserted into the leg through a small incision. While EVLA uses lasers to treat the problem veins, RFA uses targeted radio waves. These radio waves are emitted through the catheter, which will heat and shrink the varicose veins (eventually causing them to close completely). The catheter is then removed, and the circulation starts to improve almost immediately.
Sclerotherapy
Sclerotherapy is generally used to treat smaller vein issues in the legs. Sclerotherapy for spider veins is considered one of the most popular treatments, though it can be used for smaller varicose veins as well.
Sclerotherapy is an extremely fast procedure, often taking no more than 15 minutes—although several sessions may be required for treatment to be completely effective. During sclerotherapy treatment, a specialist injects an FDA-approved solution into the problem veins in the leg. This causes the veins to shrink and reabsorb into the leg. For deeper veins, an ultrasound device maps the veins onto a computer screen so that the solution can be monitored as it moves through the leg. Some patients may experience very mild levels of discomfort; however, the pain is so minimal that only a small amount of numbing cream needs to be applied. Fifteen minutes is all it takes, and treatment is done! You will start to see and feel results immediately, with full correction after a few weeks.
Microphlebectomy
Microphlebectomy, also referred to as an ambulatory phlebectomy, is a well-trusted outpatient procedure to remove bulging varicose veins in the leg. This technique involves removing larger veins on the surface of the legs through tiny incisions. This procedure does not leave any scars, nor will you need stitches. In fact, all that's usually needed is a few Band-Aids, and that's it. After the treatment, you will wear compression stockings for a few days, but in the meantime you can return to most normal activities.
excel V+ Laser
excel V+ Laser is a state-of-the-art laser technology used primarily for smaller spider veins. Our excel V+ Laser system uses a proprietary heating + cooling laser procedure to zap away poorly performing veins on your legs and other parts of your body. In fact, it's even gentle enough for the face! While Metro Vein Centers treats primarily legs, we're happy to discuss treatment options for veins throughout areas of your face, neck, arms, back, and pelvis as well. Each excel V+ Laser treatment is performed in our Metro Vein Centers offices, and takes just about 30 minutes to complete.
Varithena
Similar to Sclerotherapy, Varithena is a microfoam medicated foam injected into the leg veins. The doctor injects foam through a tiny catheter, and the foam fills up and treats the affected areas of the vein. Unlike sclerotherapy, Varithena is commonly used to treat specific, large veins in the leg that lie deeper under the surface. It requires local anesthesia, and the procedure is typically completed in under 30 minutes.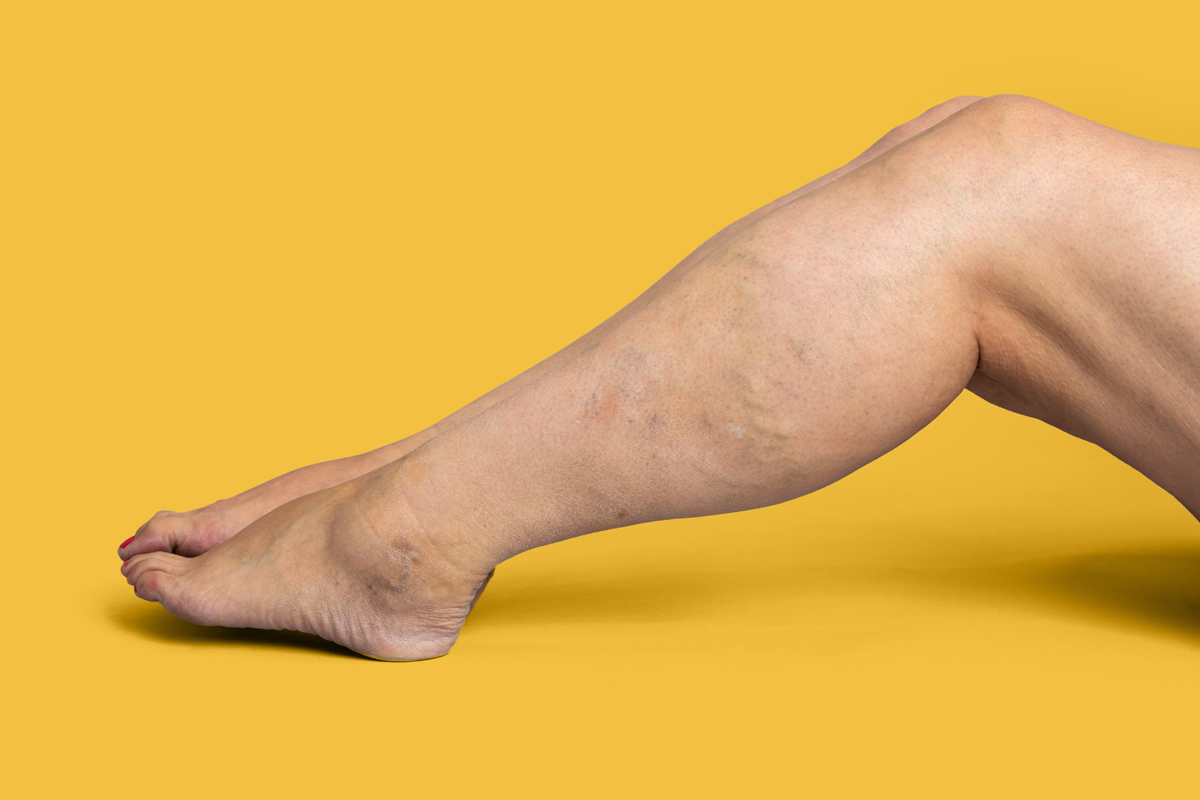 How to Prepare for Your Vein Treatment
On the day of your appointment, you should wear loose-fitting clothing since some treatments can cause slight tenderness in the legs. You can eat and drink as normal, but limit caffeine intake for 8 hours before your treatment. You will be able to walk out yourself and drive or take public transportation home.
Luckily, none of these treatment types require a hospital stay, so you'll be in and out quickly. In fact, no matter what treatment you have done at Metro Vein Centers, you'll be finished within one hour, and your recovery time will be minimal.
When to See a Vein Specialist
Suffering from painful, swollen, itchy legs with bulging, unsightly veins? A consultation is definitely the best next step.
People often ask us, "When should I see a vein specialist?" The answer is now. Waiting will only make it worse, as vein disease is progressive and never goes away on its own—even if you use some of the at-home remedies that temporarily help. If you have abnormal-looking veins or unexplained symptoms in your legs, make an appointment as soon as you can to rule out more serious issues such as blood clots, and understand if vein treatment is right for you.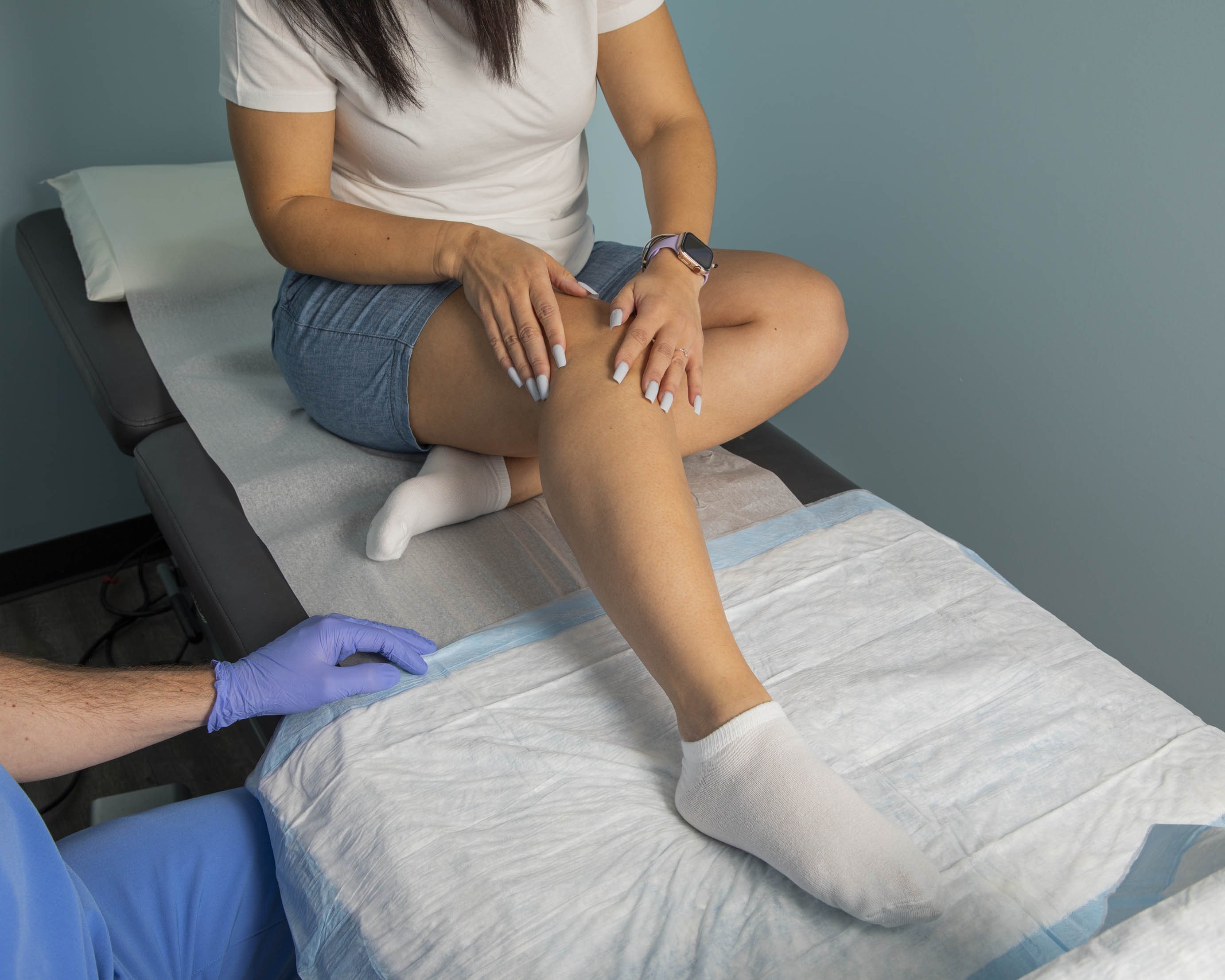 Your Next Steps to Varicose Vein-Free Legs
You can call us to set up an appointment, live chat with us, or fill out our consultation form to get started. From there, we'll schedule you for an introductory meeting with one of our trusted vein specialists at a location in your area, and see if you could be a good candidate for vein treatment.
We look forward to helping you get rid of unsightly, painful veins, and hope to meet you soon!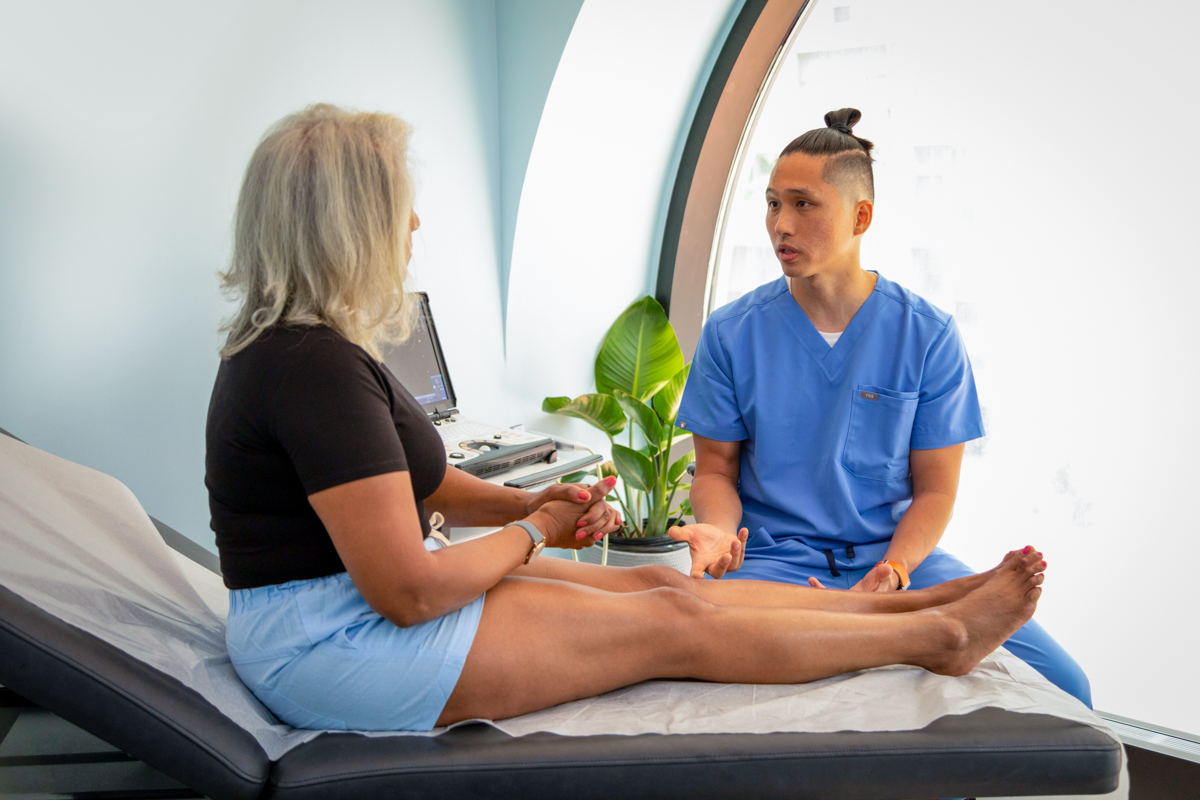 Trusted insight from the nationally accredited, board-certified vein doctors at Metro Vein Centers.