How Do Vein Treatments Work?
Vein treatments work by closing off unhealthy veins, just in different ways! Our state-of-the-art treatments use mild heat, gentle laser technology, radio waves, and foam or adhesive medicines. Once closed, blood flow naturally reroutes through neighboring healthy veins.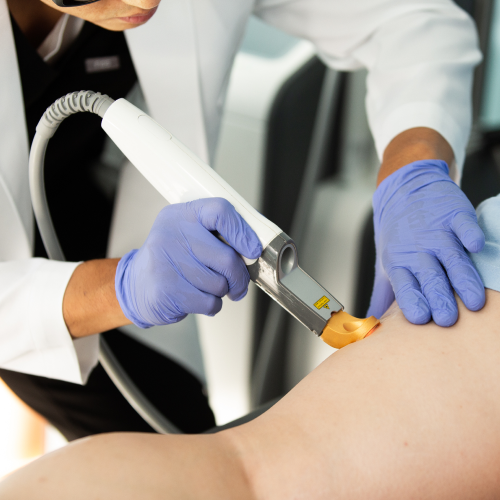 Our Vein Treatments
Our vein clinic offers the latest vein treatment technology.
State-of-the-Art
Ultrasound Guided
Less Than 30 Minutes
FDA-Approved
Minimally Invasive
Minimal Downtime
How Do I Know Which Vein Treatments are Right for Me?
When you come in for a vein screening with one of our board-certified Metro Vein Centers vein specialists, we create a custom vein therapy plan to address any and all vein disease symptoms you're experiencing. Depending on what's going on underneath the surface of your legs, we may work with multiple vein treatment modalities — from laser vein treatments to simple vein injections (like sclerotherapy, varithena, and venaseal — to have you feeling your best.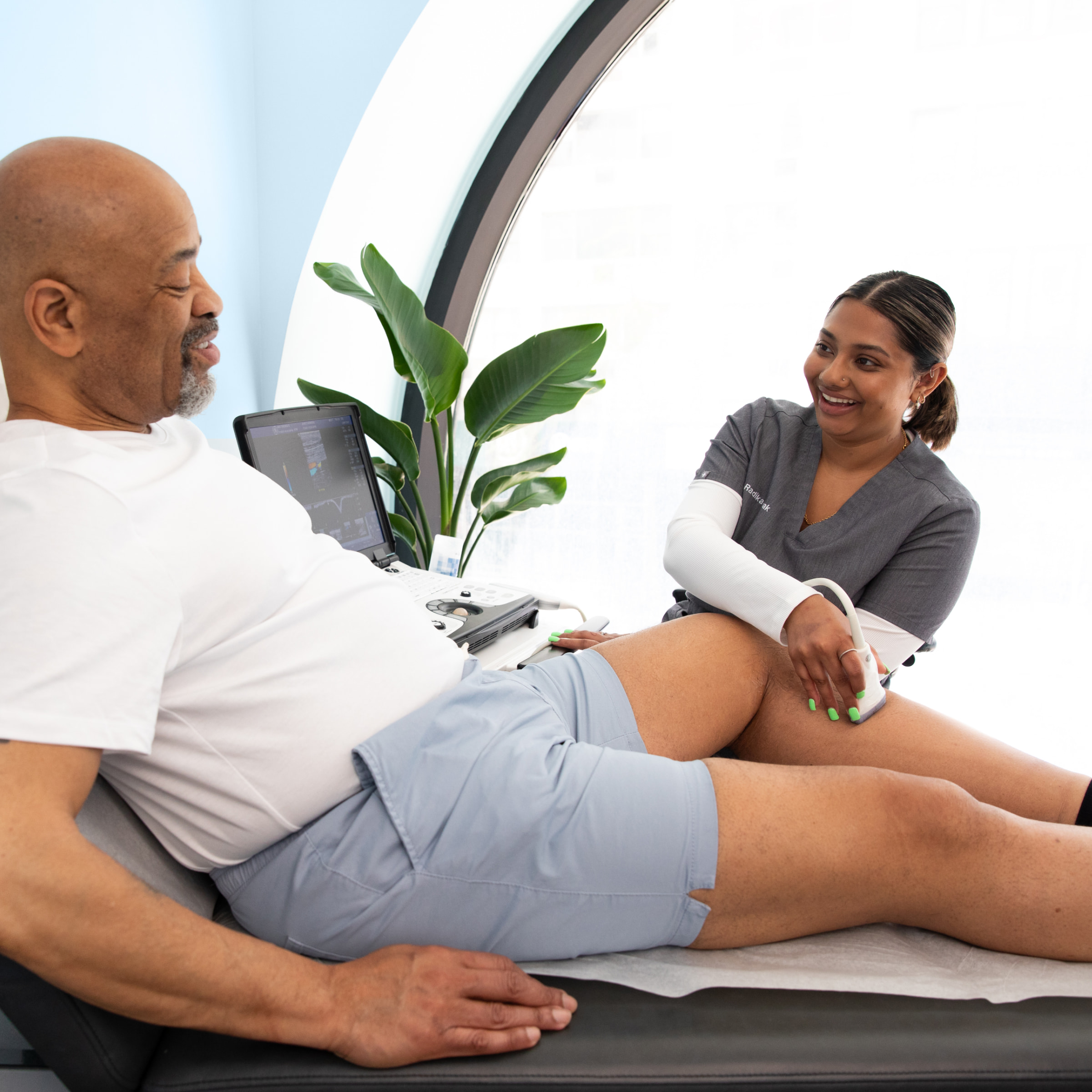 The Reason You Don't Want to Wait
Varicose and spider veins are often a visible symptom of an underlying medical condition known as vein disease. Vein disease is a progressive disease, one where symptoms worsen over time. If left untreated, you might develop more serious issues down the road, including ulcers and blood clots. Luckily, vein treatment is easy and covered by most insurance.
In fact, most patients feel better in as little as a week! So the sooner we start your custom vein treatment plan, the sooner you'll feel better.