How Do Vein Treatments Work?
Vein treatments work by closing off unhealthy veins, just in different ways! Some treatments use heat or foam, while others use lasers or radio waves. Once closed, blood flow naturally reroutes through neighboring healthy veins.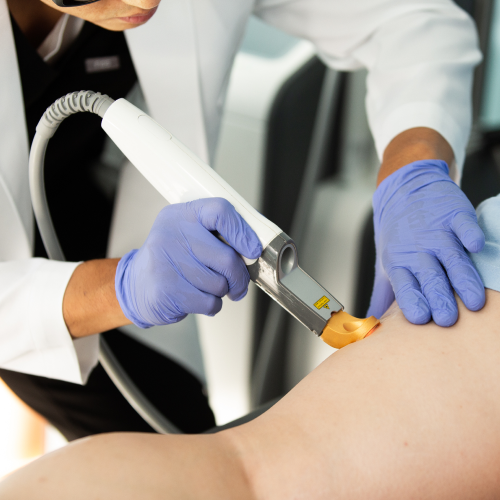 Our Vein Treatments
State-of-the-Art
Ultrasound Guided
Less Than 30 Minutes
FDA-Approved
Minimally Invasive
Minimal Downtime
The Reason You Don't Want to Wait
Vein disease is a progressive disease, one where symptoms worsen over time. If left untreated, you might develop more serious issues down the road, including ulcers and blood clots. Luckily, treatment is easy and covered by most insurance.
In fact, most patients feel better in as little as a week! So the sooner we start treatment, the sooner you'll feel better.