What is Vein Disease?
The underlying cause of vein disease is poor circulation that results in blood pooling in veins, which increases pressure and causes them to bulge. There are many factors that can cause this to happen, including genetics, age, pregnancy, obesity, extended standing, or extended sitting.
Common Symptoms
If you have any of these symptoms, you're not alone! Vein disease affects 1 out of 2 women and 1 out of 3 men. Whether your symptoms are slight or severe, vein disease is a health issue.
The Reason You Don't Want to Wait
Vein disease is a progressive disease, one where symptoms worsen over time. If left untreated, you might develop more serious issues down the road, including ulcers and blood clots. Luckily, treatment is easy and covered by most insurance.
In fact, most patients feel better in as little as a week!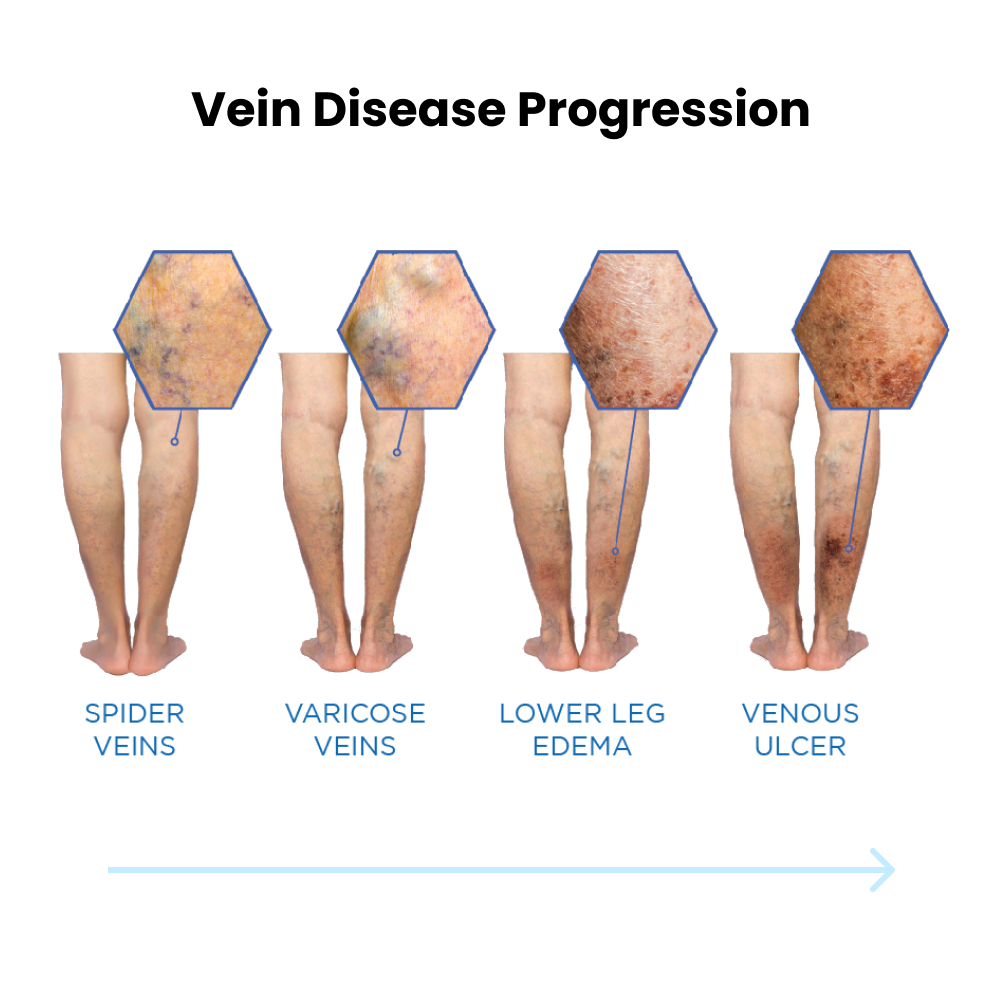 Our Vein Treatments
State-of-the-Art
Ultrasound Guided
Less Than 30 Minutes
FDA-Approved
Minimally Invasive
Minimal Downtime
Learn More About Treatments