Vein Health and Pregnancy - What do I need to know?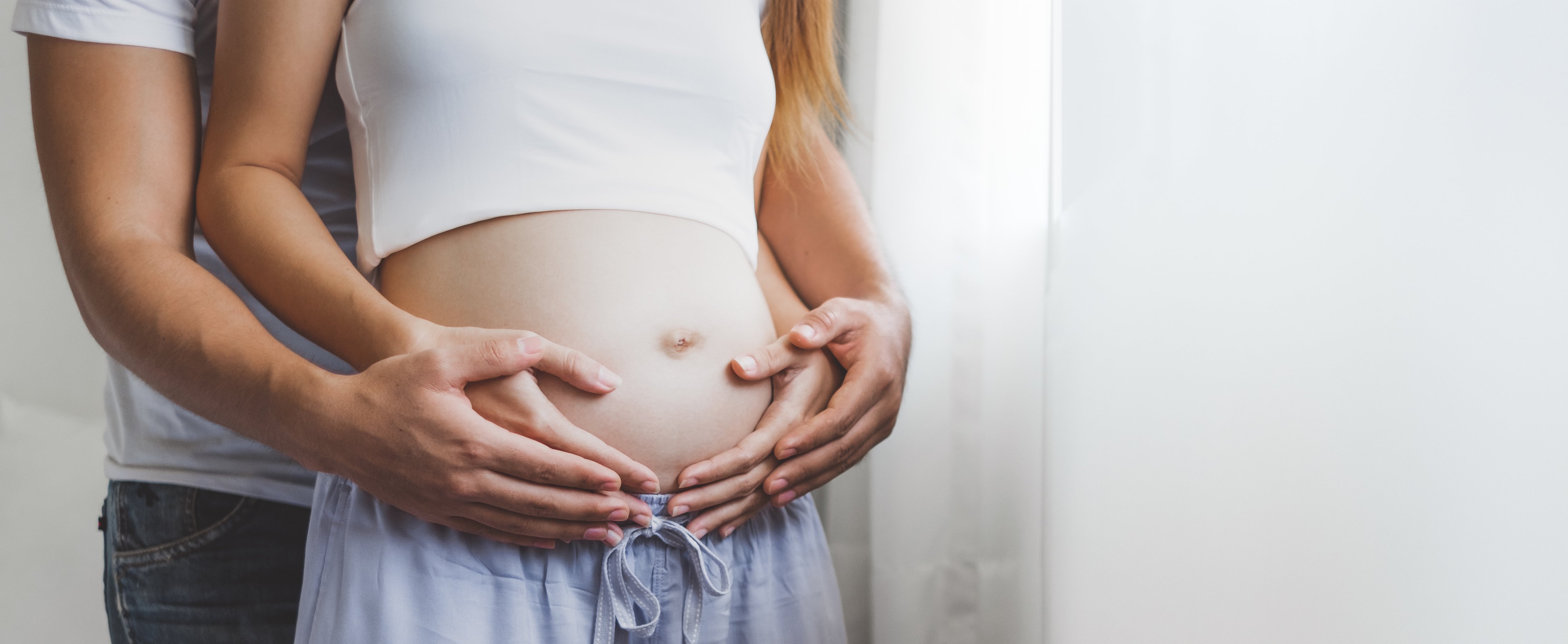 Welcoming a new member of the family is always joyous! However, even a successful pregnancy presents health challenges that women are forced to meet. Some of these are issues involving vein health. During pregnancy, the added weight and hormonal changes that take place can increase the occurrence of vein disease. We want to share with you some ideas that can help you with your postpartum recovery and in maintaining your vein health.
Vein health during pregnancy
During pregnancy, there is usual customary weight gain and a loss of mobility during the 3rd trimester. Called Progesterone, this hormone relaxes blood vessel walls in your legs and feet, increasing the possibility of spider veins and varicose veins forming.
With weight gain, lower mobility and progesterone increase, the chance of venous insufficiency and thus spider and varicose veins increase. If you already have spider veins or varicose veins, your vein disease will most like progress.
Vein Health After Pregnancy - What To Expect
Most women experience a certain degree of weight gain after pregnancy which often persists after giving birth. During pregnancy, mobility can be limited during the third trimester. Hormonal changes during pregnancy can weaken vein walls to a degree. All of these issues can lead to the appearance of spider veins, larger varicose veins.
Spider veins usually disappear three to six months after giving birth, presuming other good health factors. Spider and varicose veins can stay if weight stays on, hormonal troubles continue or if mobility continues to be impaired.
Additional symptoms can be sudden painful swelling in the legs, ankles, and thighs, as well as eventual ulcers if spider veins and varicose veins progress.
What can I do? What are my options?
There are many things that you can do to maintain good vein health post-pregnancy. The best is to talk with your practitioner about these things - 
If you smoke, start a medically supported smoking cessation program
Discuss with your doctor a reasonable weight loss regimen. Losing weight reduces stress on veins and enables them to function properly.

Look into walking and other forms of leg strength exercise. Exercise such as running, walking and other forms of mobility exercise is great for your cardiac and venous health

Maintain good hydration and diet as a regular daily routine. Healthy eating and drinking habits (such as drinking water, cutting back on alcohol, etc) can only help maintain vein health

Maintain a regular habit of leg elevation. Done in conjunction with a good exercise regime, this can maintain vein health and reduce the possibility of the onset of venous insufficency

As always, consult with your doctor about these are any other lifestyle changes.
Engaging in these best health practices will help reduce the incidence of spider veins and varicose veins. Vein disease does progress, and the time spent raising your newborn actively is precious. Something like vein disease shouldn't get in the way of the precious time that you spend with your children.
If you have spider or varicose veins 3 to 6 months after giving birth, investigating vein health examination and treatment options is a great idea. As always, discuss any health care decisions with your doctor.
Getting information and taking the right steps
Here at Metro Vein Centers, we want you to live your best life. Leg and venous health are essential to being actively involved with your child's development. We're happy to answer any questions you may have about vein health - contact us and we'll be happy to answer yiour questions about vein health, vein disease, spider veins, and varicose veins.