When it comes to vein health, finding the right clinic for your specific concerns, whether cosmetic, medical, or both, is crucial. Varicose veins, spider veins, and other vein care concerns in the legs can be unsightly and uncomfortable. Dealing with chronic venous insufficiency, for many, can be a daunting task — but delaying treatment can lead to progressive health conditions. With so many options available to browse online, offered by providers ranging from hospitals to medspas, finding reliable care can be a confusing process. Fortunately, there are vein clinics across the country that offer state-of-the-art treatments to address the issues of spider veins, varicose veins, and other symptoms of chronic venous insufficiency.
In this comprehensive guide, we will explore what makes the best vein clinics stand out, including their state-of-the-art treatments, number of locations, awards and accolades for their vein doctors and clinics, and outstanding patient reviews.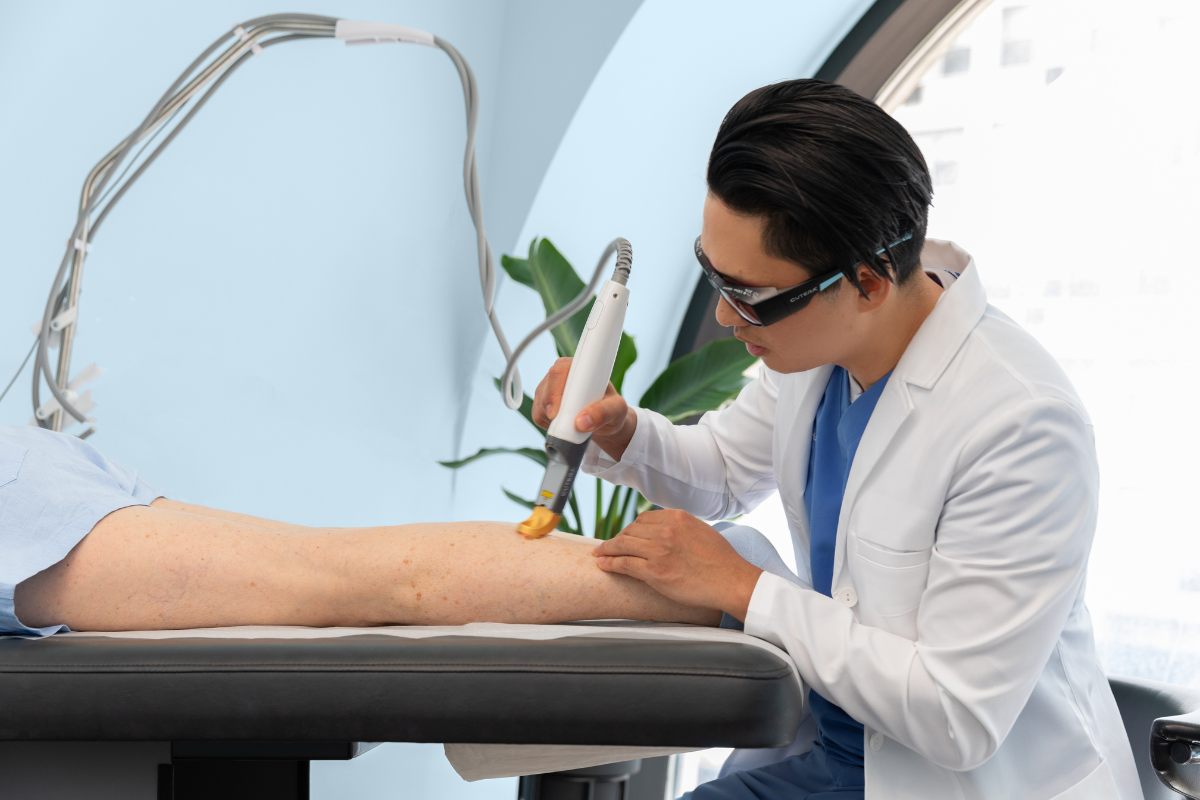 Do They Offer State-of-the-Art Vein Treatment?
The hallmark of the best vein clinics is commitment to providing cutting-edge vein treatments that deliver results while still prioritizing patient comfort. Insurance coverage for varicose vein treatment should also be available, though the number of provider plans accepted may impact which vein centers you consider. The best vein clinics accept a wide variety of plans for their varicose vein treatment options, and these may not all be listed on their website. For insurance inquiries, the most efficient route is to contact a clinic or insurance provider directly to learn about your coverage options. Additionally, we recommend narrowing your search to clinics that offer a wide range of minimally invasive and non-invasive treatment options, including:
We also recommend avoiding any establishments that offer inefficient services, or those without adequate medical testing, as they are not scientifically proven to provide lasting, meaningful results (or relief from the painful symptoms of vein disease, like varicose veins, leg swelling, restless legs, and pain when standing). One notable red flag in vein treatment is vein stripping (also called vein ligation), an outdated and invasive procedure that involves removing large sections of varicose veins by creating incisions in the legs and threading a wire through the diseased vein, effectively "stripping" the interior of the vein. This procedure is performed in a hospital setting with a 2–3 hour surgery and has a 50% efficacy rate. Another red flag, popular in modern medspas, is blue light therapy and/or blue light pens. Blue light therapy is often touted by med spas or less reputable websites as a quick way of treating spider veins and varicose veins. The process is lengthy, unproven, expensive, and long-term results aren't likely.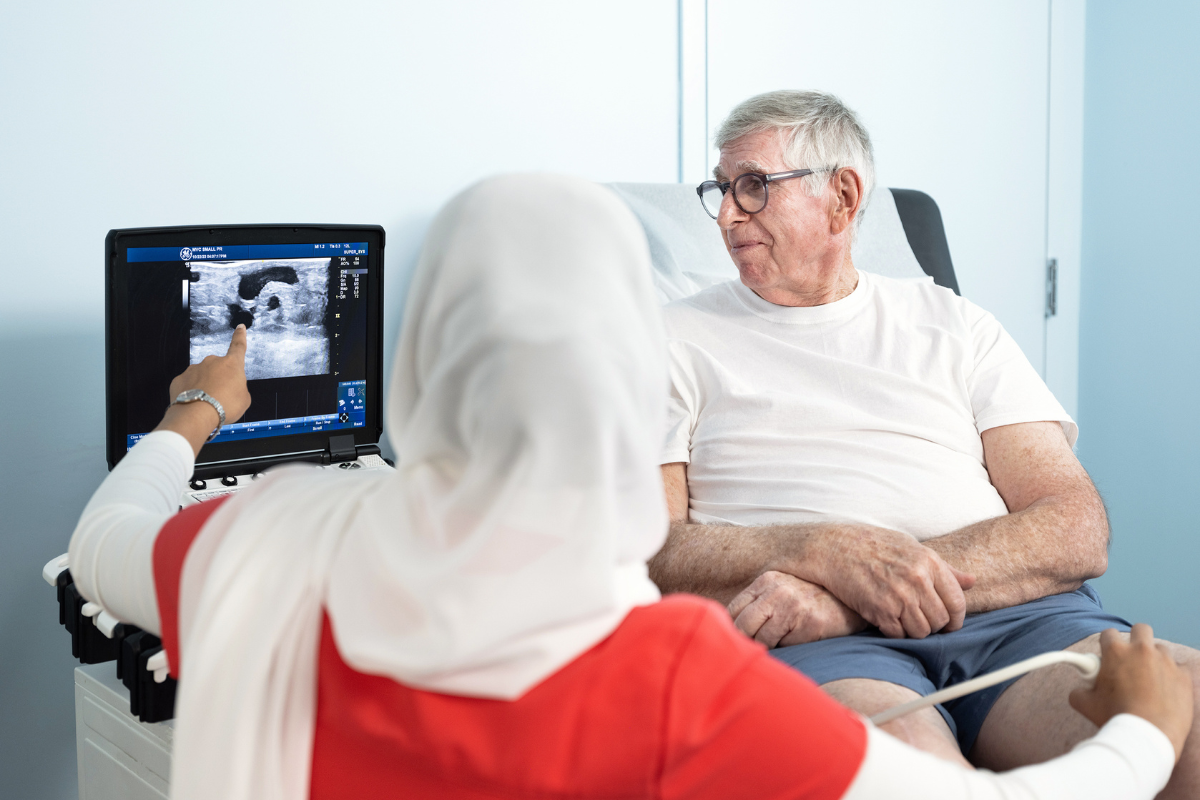 Accolades, Convenience, and Prestige Points
Convenience is key when it comes to choosing a vein clinic, and while the number of locations doesn't necessarily correlate to the best experience for patients, it is certainly beneficial to have a variety of options within the same network. Access to multiple locations, especially across state lines, increases insurance coverage options, making it more convenient for patients to seek treatment under the umbrella of their provider plans. If less travel is required to reach a reputable vein clinic near you, that is a definite perk.
When researching clinics, consider their geographic coverage and choose a vein treatment center with locations that are convenient for you. Multiple locations may also indicate a successful and reputable clinic that has expanded to meet patient demand.
IAC accreditation: IAC accreditation for vascular testing is considered to be the gold standard for independently verified clinical excellence in vein care. This prestigious certification is granted to a select few vein clinics in recognition of the highest-quality care and dedication to patient safety.
Are their Vein Clinics Highly Reviewed?
Awards and recognitions can be a valuable indicator of a clinic's quality and reputation, especially those with multiple practitioners to choose from within the provider. Vein specialists can carry a variety of designations, from MD to DO, FACS, and more! For those with varicose veins, it is also important to consider whether you are interested in pursuing care from a surgeon (both general practitioners and vascular specialists can successfully and safely treat varicose veins).
When exploring vein treatment and investigating vein clinics, look for vascular centers and vein doctors who have received accolades in the field of venous medicine, surgery, and patient experience. All practitioners should be board-certified, and the best clinics offer physicians who are recognized as top providers in their field. Keep an eye out for the following credentials when researching vein doctors near you:
Castle Connolly Top Doctors: The selection process for this award is 100% peer-reviewed and merit-based. Doctors cannot pay for this accolade; their peers in the medical field must recommend them based on their own unique knowledge of the practitioner.
Patient Care Awards: Awards based on patient reviews and satisfaction can be a strong endorsement of a clinic's or doctor's quality of care. Bedside manner, patient results, and community accolades are an excellent way to determine the reliability and efficacy of clinics and doctors.
Are Vein Doctors Board-certified?
Doctors with American Board of Venous and Lymphatic Medicine (ABVLM) certification must undergo a variety of exams to prove their proficiency in the treatment of vein diseases like varicose veins. This is a prestigious certification awarded to those dedicated to providing the best possible vein care.
Outstanding Reviews by Patients
Some may consider patient reviews the most valuable source of information when evaluating a vein clinic — and we certainly agree they can offer great insight about bedside manner and in-person experience. Real-life, unbiased experiences can provide insights into the clinic's customer service, staff expertise, and treatment outcomes. Before and After photo galleries, which can easily be edited electronically, should not be the only source of post-treatment evidence available for you to browse.
Look for clinics with positive reviews that highlight:
Effective treatments and results: Pain relief, cosmetic improvement, and more are all important factors to consider from others who have undergone treatment at the facility you are researching.
Compassionate and knowledgeable staff: Bedside manners go a long way!
Excellent patient care and communication: Are the doctors using lay terms? Are they explaining the details of treatments?
A comfortable and clean environment: Is the clinic following hygiene and sterile environment guidelines?
Online platforms such as Google, WebMD, and Healthgrades are great places to find diverse patient reviews. Additionally, don't be shy to ask for recommendations from friends, family, or your primary care physician.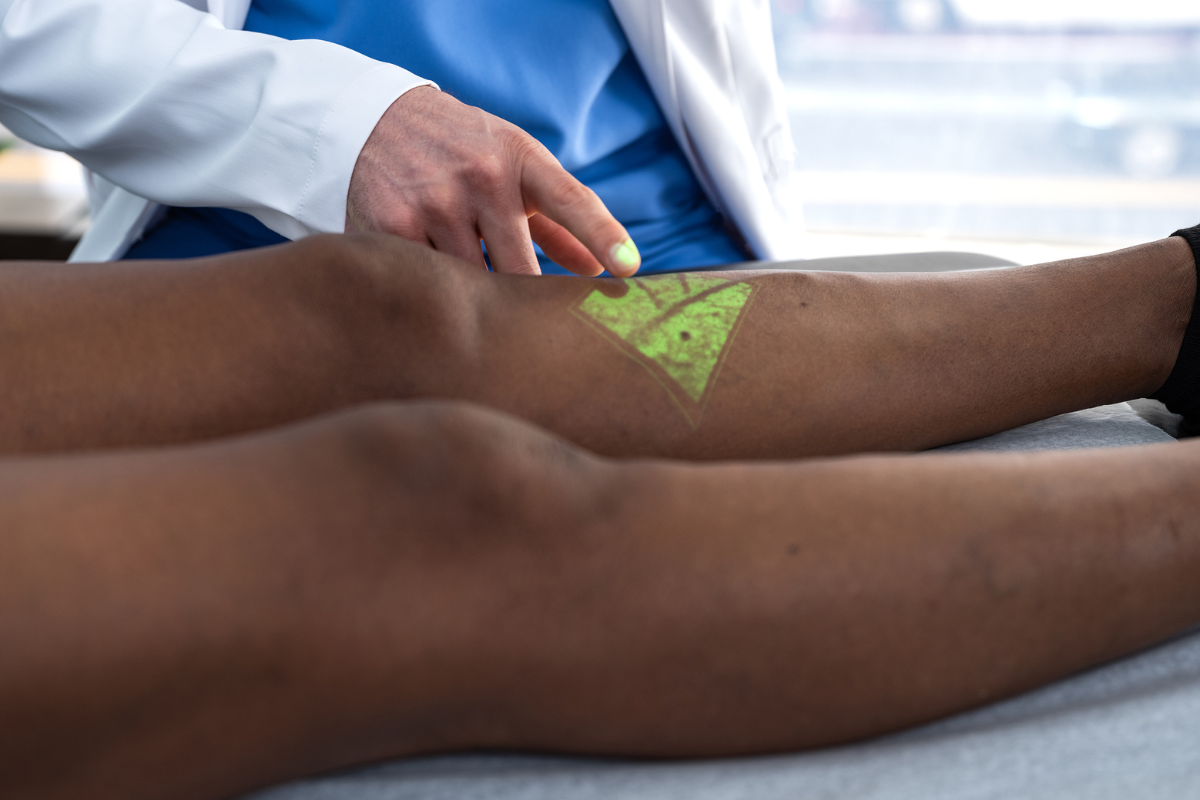 The Search Begins
Choosing the best vein clinic or vein doctor for your specific needs and/or concerns involves considering a combination of factors, including state-of-the-art treatment options, ease of accessibility, awards and recognitions, and patient reviews. By carefully researching and evaluating these criteria, you can make an informed decision to ensure your vein health is in the best hands possible. Remember, your well-being is worth the effort it takes to find the right vein clinic for you — and now you're armed with knowledge and know what to look out for when researching the best vein doctors near you.
As the final step in your research, we recommend speaking with your vein specialist directly before undergoing treatment to whatever degree you need to ensure you feel comfortable, confident, and well-informed about your procedure and recovery plan!
Información confiable de los médicos especialistas en venas, certificados y acreditados a nivel nacional, de Metro Vein Centers.