Congratulations to Dr. Tonie Reincke at Metro Vein Centers' Sugar Land and Clear Lake, TX locations for winning Living Magazine's Best Vein Doctor in Ft. Bend for the 5th time. Read more in the article below to learn about vein disease and Dr. Reincke's approach to holistic care at Metro Vein Centers.
'YOU DON'T HAVE TO LIVE WITH THE PAIN AND DISCOMFORT OF VEIN DISEASE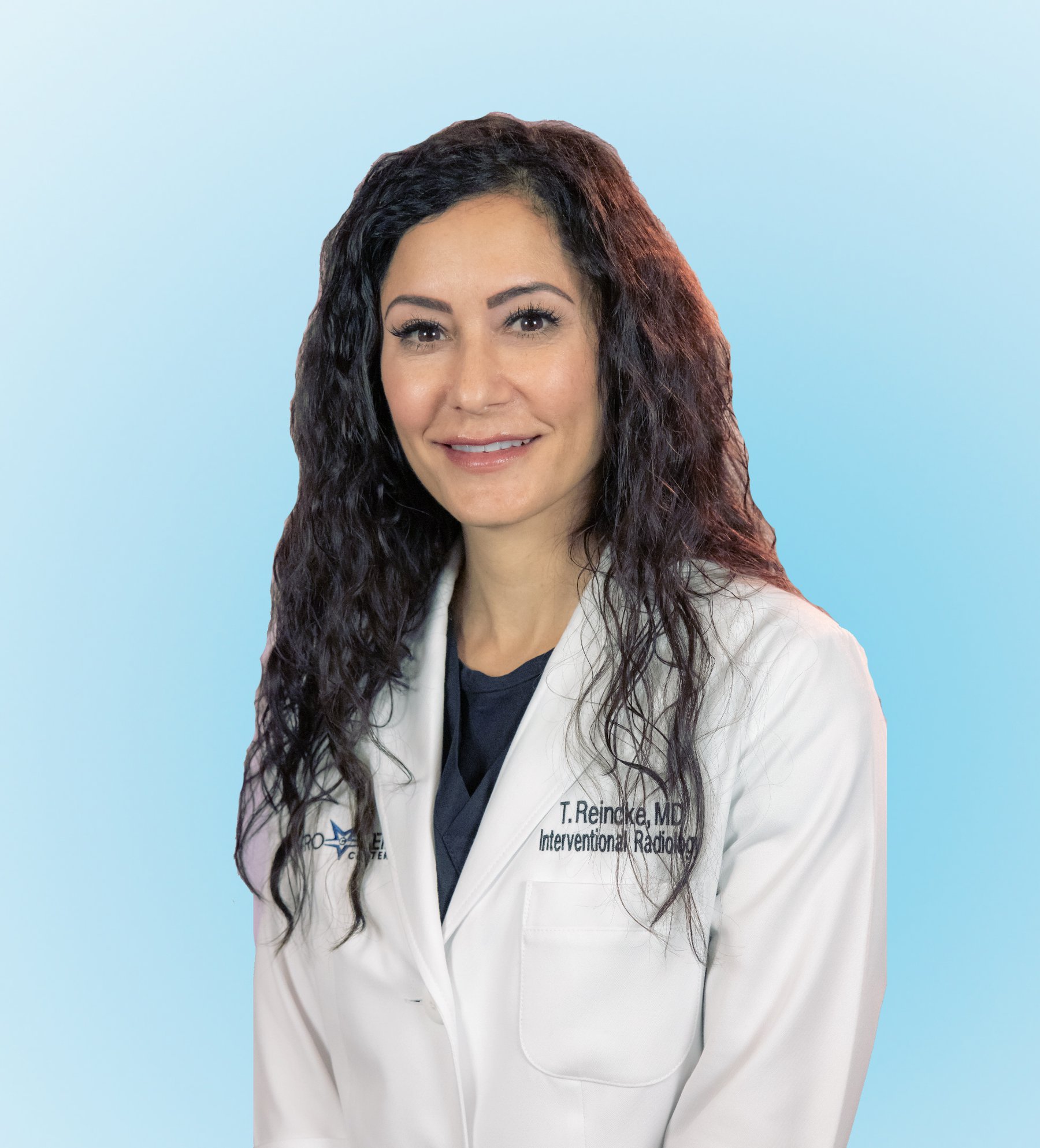 Dr. Tonie Reincke, a board-certified, fellowship-trained interventional radiologist experienced in the diagnosis and treatment of vein disease, successfully treats varicose veins and painful symptoms of CVI in under an hour. She first conducts a thorough exam using diagnostic ultrasound to determine the extent of the disease, then develops an endovenous laser treatment (EVLT) plan. EVLT is a sophisticated, minimally invasive, ultrasound-guided procedure that uses targeted laser energy to heat
a vein from the inside, causing it to collapse quickly and eventually disappear. Recovery time is short, and most patients return to their daily activities immediately.
Known for her compassion as much as her skill and expertise treating vein disease, Dr. Reincke strives to make each patient feel at ease. Her team helps, too.
"EVLT is performed with local anesthesia through tiny incisions, and there is typically little to no post-procedure discomfort," Dr. Reincke says. "But it's new to patients, which can make them feel anxious. We try to help them feel less stressed and as comfortable as possible during EVLT. Soothing music plays in the back- ground and it's not uncommon for our patients and staff to share a few light- hearted laughs during the procedure. Patients leave the office commenting on how easy it was and how much better their legs feel already."
WILLIAM'S DIBILITATING SYMPTOMS VANISH AFTER ENDOVENOUS LASER TREATMENT
William, a fit man in his 50s, suffered from venous insufficiency to the point that the veins in his legs bulged and just walking was a chore. He praises Dr. Tonie Reincke and EVLT for changing his life.
"Walking up and down stairs or even stepping onto a curb was an effort," William says. "My legs felt has heavy as cinder blocks. To make matters even worse, I had restless leg syndrome and couldn't sleep at night."
After just one endovenous laser treatment at Metro Vein Center Sugar Land, and even before leaving the office, William felt a dramatic improvement.
"The treatment was virtually painless, and I walked in and out of the office in about an hour," William says. "I'm amazed at the difference in how my legs feel. The restless leg syndrome is gone, too. Dr. Reincke totally changed my life with this procedure!"
"Most people are unaware that symptoms such as tired, heavy-feeling, achy legs can be connected with vein disease. In- stead of getting treatment, they suffer in silence and often forget what it's like to live with legs that feel normal." – Dr. Tonie Reincke
COMPETENT, COMPASSIONATE, COMPREHENSIVE CARE
If you are experiencing one or more of the symptoms of chronic venous insufficiency, call today to schedule a screening exam
at Metro Vein Center Sugar Land. Dr. Reincke and her team truly care about their patients' well-being, and their upbeat, friendly personalities will help you feel at ease. Most vein treat- ments are covered by medical insurance plans when medically necessary.
WHAT PEOPLE ARE SAYING ABOUT DR. TONIE REINCKE
"Dr. Reincke is truly amazing. She really cares about her patients, shares a wealth of knowledge with them, and is passionate about her work."– Cori R.
"Thanks to Dr. Reincke my symptoms are gone. I feel like twinkle toes now!"– William C.
"Dr. Reincke goes above and beyond and treats every patient like they are her only patient." - Brooke T. '  - Living Magazine