Meet Your Vein Doctor
Diana Wilsher, DO, DABVLM is a board-certified physician specializing in the treatment of venous disorders, including chronic venous insufficiency and varicose veins. She has been specializing in vein care for 10 years and has performed over 10,000 minimally-invasive treatments. Today, Dr. Wilsher leads a team of vein specialists in our nationally-accredited MI vein clinics.
Dr. Wilsher obtained her medical degree at Des Moines University and is a certified Diplomate by the American Board of Venous and Lymphatic Medicine for excellence in vein treatment. Dr. Wilsher hones her practices by staying up-to-date on innovative treatments for advanced venous disorders so she can provide the best evidence-based care for patients. She has trained extensively in the treatment of chronic venous insufficiency, using endovenous radiofrequency and laser ablations, Varithena and ultrasound-guided sclerotherapy to provide meaningful relief from uncomfortable symptoms of vein disease including varicose and spider veins. Dr. Wilsher treats each patient's unique concerns with customized care plans to holistically address both their health and aesthetic goals.
In addition to her medical studies, Dr. Wilsher has received bachelor's degrees in biochemistry and philosophy from the University of Michigan and a master's degree in philosophy from Michigan State University.
"Vein disease affects so many of us, yet so few pursue treatment due to misinformation and misunderstanding of the medical concern at the root of their leg pain. The outdated procedures that have so many people hesitant to seek relief have been replaced with advanced technology and minimally invasive treatment styles that put the patient first, always. Taking care of your legs has never been easier."

Dr. Diana Wilsher

Board-Certified Physician and Vein Specialist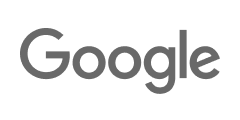 "I am so grateful for Metro Vein Center and the Ann Arbor staff. From my initial consultation to my first procedure today they have not failed to exceed my expectations. They make you feel at home and as though you have been a patient for years. Dr. Wilsher makes me feel as though I'm her only patient at that moment. Never rushing, never too busy for another question. If you're not sure if this is the place for you, I promise you it is."

Sandra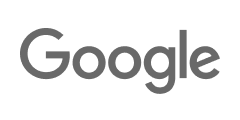 "Dr. Wilsher and her staff are excellent. I felt very comfortable and was well taken care of. Thank you all so much for the excellent customer service."

Tameka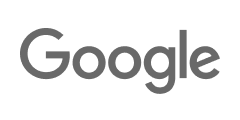 "I had a procedure done today which I was very nervous about, but the staff comforted me and let me know I have nothing to worry about. Dr. Diana Wilsher did so amazingly. I highly recommend. If anyone needs any procedures done with their veins, come and see these folks."

Stacy
Read The Reviews
All Vein Treatments
Dr. Wilsher specializes in the latest vein treatment technology.
State-of-the-Art
Ultrasound Guided
Less Than 30 Minutes
FDA-Approved
Minimally Invasive
Minimal Downtime
See All Vein Treatments