Meet Your Vein Doctor
Joseph J. Robles, M.D., F.A.C.S, is a board-certified surgeon and vein specialist with over 25 years of experience in the medical field. He has worked in general surgery, vascular access surgery, as a trauma director and co-director of a hospital intensive care unit. Dr. Robles dedicates his practice to the treatment of vein disease and its related, often uncomfortable symptoms, including varicose veins and spider veins.
Dr. Robles graduated with honors from Tufts University, with a double major in Classical Latin and English Literature. He later obtained his medical degree from the University of Connecticut School of Medicine. His general surgery training was at the Yale-affiliated Hospital of St. Raphael in New Haven, CT. He is certified by the American Board of Surgery and is a Fellow of the American College of Surgeons.
Dr. Robles has extensive training in a variety of fields, but he is particularly passionate about providing state-of-the-art vein care to his patients, and focusing on the latest minimally invasive technologies for the treatment of chronic venous diseases.
Dr. Robles is at the forefront of researching new advancements in the treatment of vein diseases, and uses the latest techniques to provide the best, minimally-invasive, evidence-based care for his patients. He has developed true expertise in his field through extensive training, and has performed thousands of varicose and spider vein treatments, such as radiofrequency ablations, ultrasound-guided sclerotherapy, and VenaSeal®.
"Vein disease is so common—half of women and a third of men will develop some form of vein disease in their lifetime, and yet it often goes undiagnosed. People don't know how easy it is to treat and that it's not something you're stuck with forever. You don't have to
live with vein disease."

Dr. Joseph Robles

Board-Certified Surgeon and Vein Specialist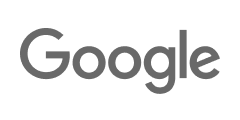 "Dr. Robles and his staff are great!"

Nishanto

Avon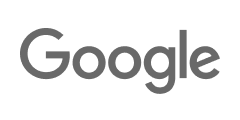 "Dr. Robles and his staff are wonderful. He and his staff are extremely knowledgeable, professional, and very personable. They make you feel very comfortable. They explain everything in detail before the procedure and after the procedure. Excellent experience all around."

Kerry

Hamden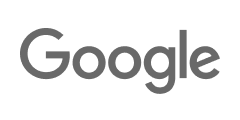 "Great team at Metro Vein Centers in Hamden. Super knowledgeable and friendly staff. Dr. Robles and his team have been a pleasure and my legs are showing excellent improvement since starting my treatments a few months back. Thanks to all!"

Jeff

Hamden
Read The Reviews
All Vein Treatments
Dr. Robles specializes in the latest vein treatment technology.
State-of-the-Art
Ultrasound Guided
Less Than 30 Minutes
FDA-Approved
Minimally Invasive
Minimal Downtime
See All Vein Treatments